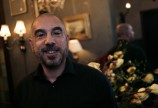 A note from Edwin J Bernard, Co-ordinator, HIV Justice Network
A new report by the HIV Justice Network and the Global Network of People Living with HIV (GNP+) highlights the tireless work of advocates like you all around the world. Advancing HIV Justice shows that together we have achieved considerable success in turning back the tide on HIV criminalisation. However, the report also highlights that the road to law and policy reform is not always straightforward or easy.
Since finishing the report in April, we have already seen new HIV-specific criminal laws proposed or enacted in Botswana, Grenada and Uganda, and the passing or broadening of other punitive laws or policies aimed at people living with HIV in Bahrain, Kansas (USA) and Yobe State (Nigeria).
And although advocates in the global criminalisation hot-spots of the United States and Canada have achieved some real success with the recent re-introduction of Congresswoman Barbara Lee's REPEAL HIV Discrimination Act and the announcement by Ontario's Ministry of the Attorney General that they will be producing prosecutorial guidelines, those battles are far from over. The REPEAL Act may not ever get passed without broad bipartisan support, and the Ontario guidelines are currently being written without any civil society consultation.
This is why updated, detailed guidance from UNAIDS, published last week, to limit the overly broad use of criminal laws to regulate and punish people living with HIV who are accused of HIV non-disclosure, exposure and/or transmission is so important. The HIV Justice Network was one of two consultants (working alongside the Center for HIV Law and Policy) assisting UNAIDS on the two-year project, helping to ensure that this guidance covered all the bases. We hope that we have provided advocates with a powerful new tool to continue advancing HIV justice.
Let's hope by the time we produce a second edition of Advancing HIV Justice, we can show that we have moved even further forward towards our ultimate goals. Alongside the vision of an "AIDS-free world" we also want an HIV criminalisation 'cure' – ending the overly-broad criminalisation of HIV non-disclosure, exposure and transmission, and ensuring that the human rights of people living with HIV are fully respected and upheld – because we won't achieve the former without the latter.
In solidarity,