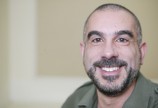 A note from Edwin J Bernard, Co-ordinator, HIV Justice Network
The HIV Justice newsletter is launched today along with the new HIV Justice Network website, marking an important step forward in global advocacy towards a fairer, just, rational, proportionate and limited use of laws and prosecutions for HIV non-disclosure, potential or perceived exposure and transmission.
While the website is intended to be a global information and advocacy hub for individuals and organisations working to end the inappropriate use of the criminal law to regulate and punish people living with HIV, this newsletter is an opportunity to promote the work of advocates and researchers, such as highlighting upcoming events and new resources, as well as providing a real-time snapshot of the latest cases, news and events relating to HIV criminalisation from around the world.
If you have already signed up for it via the Homepage, or supported the Oslo Declaration on HIV Criminalisation, you are already subscribed. If you would like to unsubscribe, please follow the instructions at the bottom of the email.
As the HIV Justice Network moves forward we hope to continue to inform, support and connect individuals and organisations – activists, networks of people living with HIV, lawyers, researchers, clinicians, civil society organisations, and multilateral and UN agencies – in their work to end inappropriate prosecutions of people living with HIV.